Jungle Trekking around Railay Beach
---
There are some fantastic treks around the Railay area. There are the spots that you will hear about, which you will easily find, such as the lagoon, high view point and Diamond cave, and there is the other more interesting stuff which will require a little more effort. Hidden jungle valleys, beautiful caves and lagoons....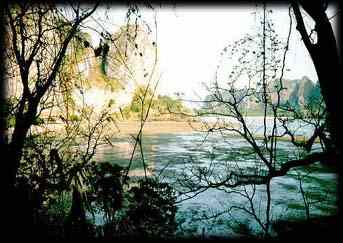 Wild Life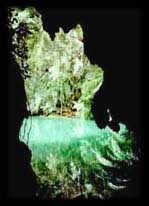 The jungle is teaming with noise and color. If you're lucky you may see the monkey tribes mischievously playing in the rainforest canopy.
Gibbons, Langours and exotic birds occasionally make guest appearances.
Although it's actually connected to the mainland the spectacular Phra Nang peninsular is effectively isolated from the outside world by towering limestone cliffs and steep jungle valleys.
As you enter this primeval world the riot of smells and sounds that assault your senses will leave you with an unforgettable experience. 
What To Bring
Hiking boots or running shoes.
Light loose comfortable clothing that you don't mind getting a little dirty.
A hat (particularly if you have long hair).
Insect repellent.
Torches
The Lagoon View point
This is a pretty well trodden path (Pictures on the right). Half way along the path to Phra Nang beach there is a very steep looking muddy path. You clamber up this and then follow an even steeper path down into the lagoon. Another path at the top branches off to a view point.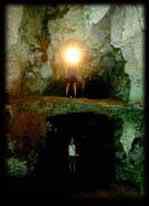 Top Tip1- Do not attempt this when it's wet, as the path turns into
the mud slide of death
Top Tip2- Best to do this at high tide, as the lagoon is tidal. If you do this walk at low tide you will be rewarded with a pool of mud....
Top Tip3- Best to dress in brand new white clothing so as to provide a suitable canvas for the ubiquitous red mud...

Through the Mountain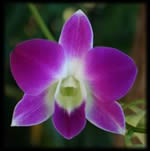 There is a cave route right through the big mountain that separates Phra Nang and Railay Sunset beach. You can make your own way through the
cave from the Phra Nang beach side. The exit comes out on the rock face
high above Railay sunset beach. From there you will need climbing gear
to abseil down, or you can retrace your steps. If you sign up for a full day introductory climbing course with King Climbers, then they will take you through the cave and down as part of the course.

The Path to Tonsai Beach and Diamond Cave
Diamond cave itself is worth a look. Not the most impressive cave in the world, but a pretty cool thing to have in your back yard. These days the TAT (Thai tourist authority) have put lights and stuff in it, and charge a nominal fee.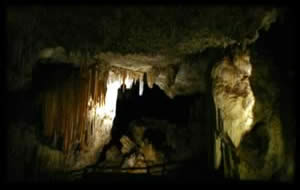 If you continue up the path past diamond cave, you can eventually get to Ton sai beach. This is a pretty cool walk. You can make it allot more interesting by exploring some of the hidden valleys and caves by venturing off the walk and doing a bit of scrambling. With a bit of effort you can find some quite extraordinary and untouched places. Few people do though, and that makes it all the more rewarding....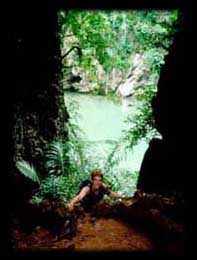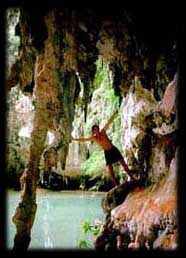 Then there is the bizzare. The story behind these is a little long to tell here, but the short version goes something like this.. If you stare at some of the sea cliffs long enough you can see some pretty crazy shapes. People have been doing this for a very long time, and some of these shapes and caves have probably been worshiped from prehistoric times. Railays most sacred cave and rock represents the Princess. The cave represents her womb. Couples who wish to get pregnant have been leaving umm offerings at the cave entrance since time began here....