Climbing Thailand
---
There are other places apart from Railay to climb. King has been to most of them, and has promised to provide details and pictures of some of his trips.
Also check out the other picture pages which are currently:
Climbing on Tonsai Beach
Climbing on Thaiwand wall
Kings bolting trip to the floating village
Climbing pics from around Railay Beach
Below the guys for reasons of masochism spent the night on a porter ledge above Phi Phi on a re bolting trip. Bet that sun felt hot though!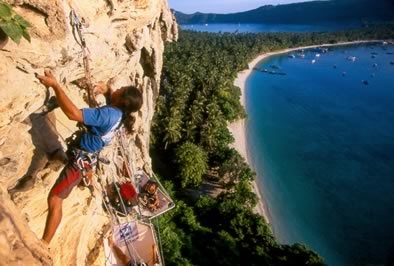 Phi Phi has some great climbs. To the right is a picture of Ao Nang tower. There are better climbs around, but the experience of getting a boat over to the tower and belaying out of the boat is not to be missed. It's a also a good test of your rope pulling skills, a fail means a salty rope...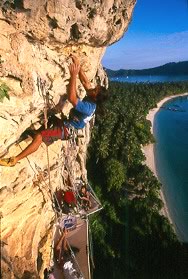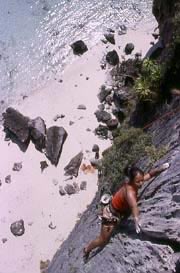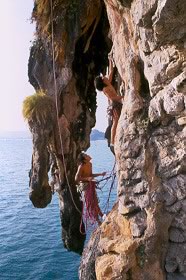 Now I have no idea what King had everyone doing here, or where it was, but it looks fun!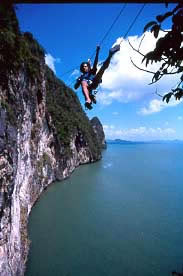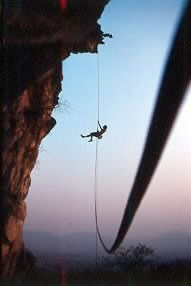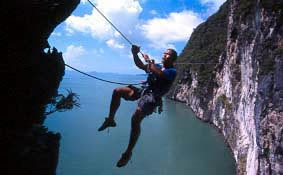 Burnt offerings 7a+ On Tonsai is everyone's favorite photo route...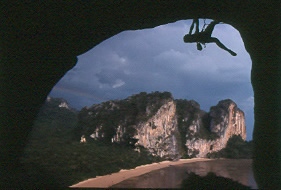 Think this is a new area over in Ao Nang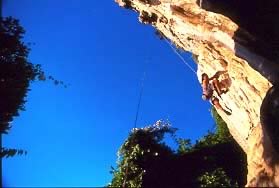 Then there are the horrendously strong who cruise just about anything. King and Lyn Hill look out on Railay from Thaiwand Wall.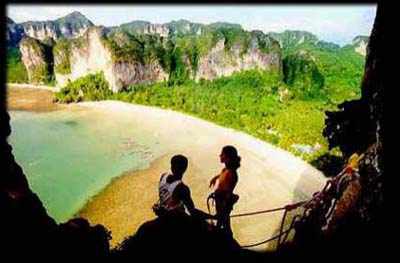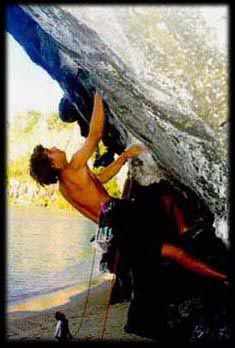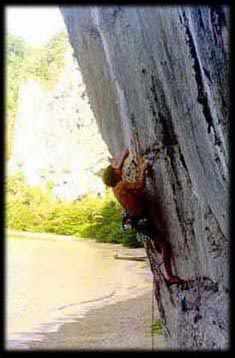 Chris Sharma warms up by onsighting another 7C, then onto Alex's overhang 8C+ Sometimes a little Greed can be a good thing...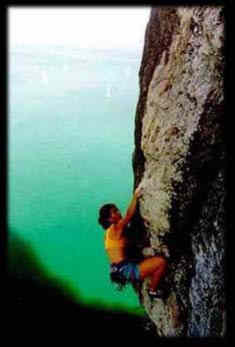 Lyn Hill Cruising her way up the 4th pitch of Thaiwand walls 5 pitch classic, Lord of the Thais. 6a, 6b, 7a, 7b, 6
Of course compared with the locals these guys should have just stayed in bed....